← Back to portfolio
Social Media Marketing Guide For New Entrepreneurs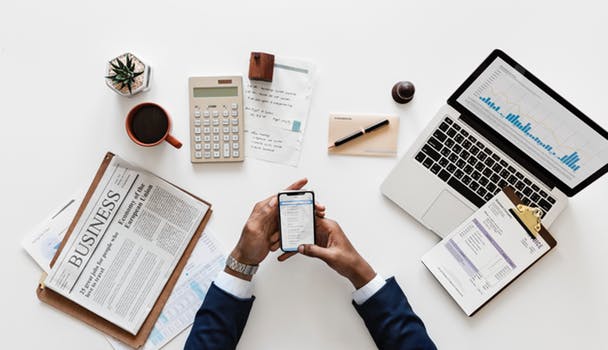 You've started a new business and are ready to market your product or service. Congratulations! Social media may have started off as a way to keep up with friends and family, but it has quickly become a grassroots marketing powerhouse. Let's examine some of the ways you can use the top six social media channels to make your target market aware of your business, increase brand awareness, and grow your profits.
Facebook – 2 Billion Active Monthly Users
Facebook has many methods you can use to market your business without spending a dime. Free marketing options include:
Hashtags

Let you get the attention of a certain group of people with shared, clearly defined interests

SEO Optimized Keywords

Help increase the number of page visitors by using keywords and keyword phrases your target market is likely to enter into a search engine

Events

Let your followers and their followers know about and RSVP to free and paid events you're hosting

Groups

Let you gather your target market in one place where you can share resources and content that help establish your expertise
One of Facebooks best features is its ability to allow you to target, online target, and geo target to reach the widest possible set of your target audience.
Twitter – 328 Million Active Monthly Users
Twitter has marketing appeal on a variety of levels. One of its best features is its easy engagement. Unlike other social media platforms that require acceptance prior to interaction, Twitter has the lowest barrier of entry of all the social media channels. That means you can engage with industry leaders and strategic partners who can grow your following exponentially. Get familiar with these great features:
Twitter ads let you reach your target market with hashtags that drop your ads and tweets into specific groups.
Use Twitter to get a foot in the door with leaders and influencers in your niche, specialty or genre
Twitter also lets you create targeted lists that segment your target market for you. That makes it easier to market specific products and services to specific subsets of your audience.
Twitter allows you to use those 140 valuable little characters to share content from other websites, connect followers to your blog and even lead them over to your newsletter to sign up.
Instagram – 700 Million Active Monthly Users
Instagram is a pic based app that lets you grab the attention of your ideal customer. Since posts with images get up to 58% greater engagement, it's a strategic way to use imaging to your advantage. While Instagram has a large following among the 18 to 34 year-old demographic, it's gaining in popularity with the over 35 crowd every day. Check out these Instagram marketing basics:
Use those hashtags! Instagram has a huge hashtag friendly group of followers. Use as many hashtags per post as you can and you'll grow your following by leaps and bounds.
Make the most of your Instagram bio. It's the only place you can post a hyperlink and most people won't bother to copy and paste text links.
Ask questions in your Instagram posts to encourage your target market to interact with you.
Use Instagram Stories to tell your brand story. Customers and clients love getting to know the face behind the business. You might be just the inspiration they need.
Find your target market using the search feature. Check out their Instagram pages to see who they're following and what kind of content they're liking and sharing.
Pinterest – 175 Million Active Monthly Users
The secret to effective marketing is reaching the right people, at the right time, through the right channels. Pinterest users pin images and create pinned boards based on the products they like and the content they read and share. That makes it an ideal way to increase brand awareness and grow brand loyalty. Want to use Pinterest to your best advantage? Try these tips:
Pin your board with images and tutorials your target market is already searching for
Don't forget to make the most of those hashtags
Except for pins that share or promote events, keep your content as evergreen (undated and long-lasting) as possible
Use the best quality photos you can find online. Check out the plethora of free stock photos available and use the best of the bunch.
Research shows that many Pinners use the site to research purchases. Make sure your Pins are SEO friendly, targeted correctly, and contain a link to purchase.
LinkedIn – 500 Million Active Monthly Users
Service based businesses and companies that sell products geared toward professionals are especially suited for LinkedIn. It's a smart way to reach the professional audience you need because LinkedIn shies away from casual social interaction.
Use LinkedIn to build your team. You might find all the outsourced help you need among its professional ranks.
Nearly half of the people on LinkedIn have decision making power in their companies or in the businesses they own. That means they can give you a decisive yes or no.
LinkedIn's Pulse feature is an excellent place to create content (from your own blog) or curate content (sourced outside your blog) to grab readers attention and invite them to interact with you.
Make the most of your personal profile, especially the headline. People DO pay attention to it.
Take advantage of the opportunity to create a LinkedIn business page. Create a page that showcases your company, yourself as founder, and the products you offer.
Join Groups on LinkedIn to make valuable connections and meet strategic partners. You're only allowed to join fifty groups, so start by creating one of your own, then choose the 49 others that will bring you the most mutual benefit.
YouTube – 1 Billion Active Monthly Users
YouTube is owned by the online powerhouse that is Google. Video marketing is steadily gaining in traction and popularity. In other words – it's here to stay and you should take advantage of it. Why? Because it's the second largest search engine in the world.
YouTube makes it easy to share video content with every social media channel.
Create and post short video tutorials. Videos shorter than two minutes get the most engagement.
Video content is easy to share and YouTube gives you the ability to create your own channel. In fact, you can create several YouTube channels enabling you to reach each segment of your target market individually.
If you're nervous about doing the live videos that are so popular right now, YouTube lets you create and edit your videos before posting them.
Don't just post your videos and hope for the best. Make full use of the caption to increase your Google ranking.
Doing social media right means knowing who your target market is and where they spend their time online. Take time to make sure all your social media profiles are cohesive. They don't need to be identical – that would get boring quickly – but they do need to be similar enough so that your target market becomes familiar with you. Also, make sure you're posting 70% helpful content and 30% promo material. You want your readers to view you as an expert, not as a salesman.