← Back to portfolio
Start Your Voyage To Vitality At Decalo Weight Loss Clinic!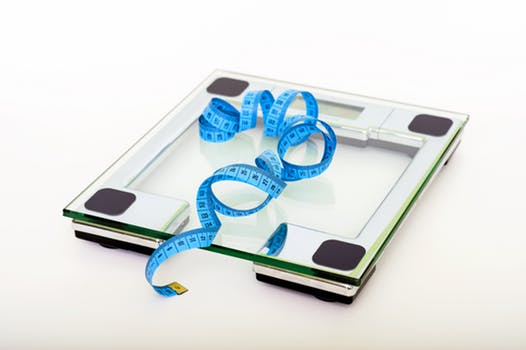 We are the weight loss clinic Maryland has been waiting for. We specialize in helping our patients experience optimal health and an improved quality of life through a successful weight loss journey. With our whole body, whole patient, holistic approach, and our diverse team of healthcare professionals and unbeatable support staff, we offer comprehensive and customized paths to successful weight loss and complete overall wellness. We know one size does not fit all, which is why our doctors take time to do five important things.
We get to know you as a person
We create personalized treatment plans to fit YOU
We delve deep to understand your weight loss goals
We offer vital follow up and support each step of the way
We use previous and new diagnostics to assess your overall physical health
Our Mission Is Simple. Our Goal Is Clear.
We want to empower our patients to live their best and healthiest lives. Period!
We believe our total wellness approach to patient care and treatment is just what you need to create and maintain a successful weight loss journey. Here's how we do that.
We believe in treating each person as a whole being – physical, emotional, and spiritual
We believe in understanding and compassion – there's no place for judgement in our community
We believe in mapping out a unique, customized plan for each patient – we don't offer cookie cutter diet plans
We believe in innovative and integrative science – no over the counter pills or one-size-fits-all shakes
We believe in partnering with each patient – you get the personalized treatment you want and deserve
We believe in continuous support – you won't be left alone on your weight loss journey
Welcome To The Life Changing Decalo Weight Loss Clinic!
Decalo Medical Group, LLC and our entire medical, clinical and administrative staff would like to
welcome you to our clinic!
We look forward to meeting you at your first visit to our clinic. We will spend that valuable first visit creating a complete picture of who you are. We assess your overall physical health first and foremost, then carefully examine any previous diagnostics you provide and may order additional diagnostic tests and lab work to ensure we have a complete picture of your physical health.
Once we have a clear picture of your physical health, we talk to you. Plain and simple. We get to know you, your previous efforts at losing weight, your mental and emotional status, and your overall emotional health and self-image. Your overall wellbeing is important to us. It's also vital to creating a successful weight loss journey. The goal of this getting-to-know-you session is to construct the weight loss plan that offers the greatest possible degree of success for YOU.
You'll Love Our Multi-Treatment Approach To Weight Loss
What sets Decalo Weight Loss Clinic apart from the rest is our complete treatment package!
The difference between us and other clinics in the Maryland area is that we offer the largest number of physician administered, weight loss injectables, like the amazing Vitamin B12 injections, and other customized injectable cocktails. Our team of licensed, board certified physicians offer the most injectable cocktails, and the most FDA approved weight loss meds providers can choose from. We combine those injectables with Eastern and Western medicine, holistic treatments, flower essences, wellness coaching, life coaching, individual nutrition counseling, and more. We also offer cost-effective memberships and pay-as-you-go options.
The weight reduction program we offer at Decalo Weight Loss Clinic is customized for each patient to best meet the individual needs of that specific patient. We also take the value of your time into account when scheduling your initial visit to our office. That means we supply many of the forms you'll need to complete ahead of that initial visit. That helps make the most of the time you spend in our office. To help you prepare for your first visit, please thoroughly read and carefully complete all of the forms in the new patient packet you will receive via email immediately after your initial phone consultation.
If you have any questions, please visit our FAQ page. You can also feel free to contact our office at (301) 567-2557. One of our patient advocates will be happy to help you over the phone and answer any additional questions you may have. Everyone at the Decalo Weight Loss Clinic in Maryland is committed to your success. We look forward to partnering with you on your weight loss program! Together we can craft a personalized weight loss journey that you'll find easy to follow, easy to commit to, and easy to complete. Weight loss success is yours for the asking. Call us today and get started reshaping your body, rebuilding your life, and recharging your spirit.